Crested Butte Academy
Our Cool Home Page
---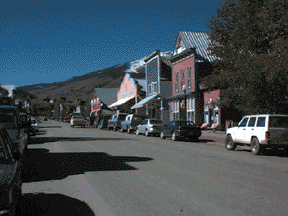 Located in Victorian Crested Butte, the Crested Butte Academy is a private school that aims to combine college-preparatory academics for competing athletes, especially ski-racers. Students enjoy the awesome scenery, despite some teachers who attempt to spoil all their fun with loads of homework. In the fall, students bike or play soccer, in the winter we ski or snowboard, and in the spring we catch up on much-needed sleep. We also go on interesting trips, so that our short attention spans are satisfied.
---
---

More Information
A Day in the life of boarding student Natalie Angell
Academics at CBA
Athletics at CBA
CBA in pictures
Quotes from CBA Students and Staff
Crested Butte, Colorado
---
This CBA page was created by
Peter Rijks
, with input from Sarah Block, Natalie Angell, Noel Bauer. Technical advice came from Mark Frost, Crystal Waters, and the people at CB Interactive.
---
You are visitor #
to the CBA Home Page.