Pete's Log: pictures
Entry #1545, (Travel)
(posted when I was 29 years old.)
---
Pictures of my recent USA trip are online on my gallery page. No captions yet, so just use your imagination.
In Maryland, I visited Meg one evening. She gave me a bunch more stuff of mine that she'd found over the past year. This made packing more interesting, especially because the things she found included my Belgian mining lamp: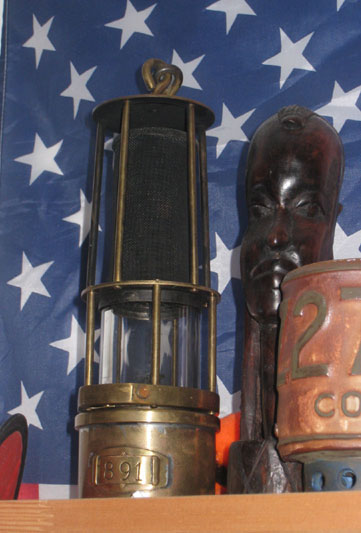 Which reeked of lamp oil, and the Molotov cocktail kit Arun gave me many years ago: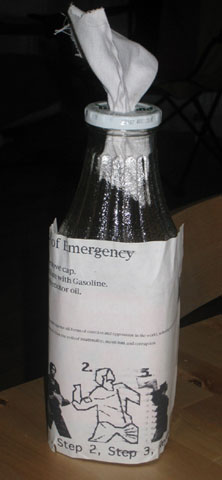 Despite my worries, it all got past security and is now safe in my apartment here.
---