Pete's Log: View from the new office
Entry #1729, Mon, April 04, 2011, 15:05 CEST (
Random Crap
)
(posted when I was 32 years old.)
---
Our new office is in the seventh floor (eighth if you count American-style). I am on the North side, so I should have a pretty good view of the city. Here is what it currently looks like: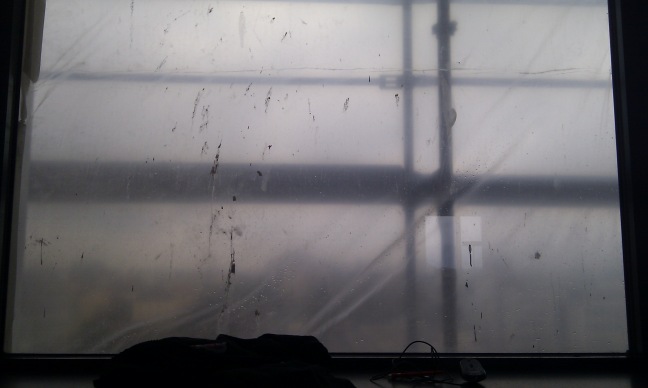 ---
This entry is rated 4.0000/5 based on 1 ratings. You have not rated this entry.
Comments for this log entry
Untitled Comment by rweber (Mon, April 04, 2011, 18:42)
Is that... plastic?
plastic by prijks (Wed, April 06, 2011, 14:52)
It is indeed plastic. There is a glass window before the plastic. And then scaffolding behind the plastic. Rumor has it the plastic has finally been removed. But I won't be back in the office until next Wednesday. So we shall see.