Pete's Log: delicious crazzlepops
Entry #1498, Mon, July 30, 2007, 22:25 CEST (
Cooking
)
(posted when I was 29 years old.)
---
I made waffles today, for the first time in a while: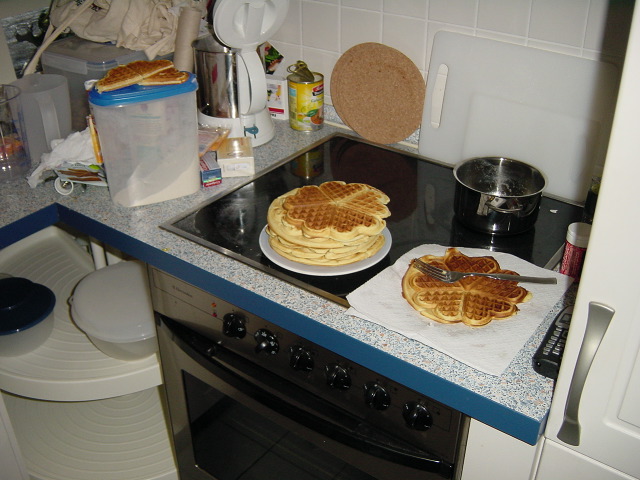 Come get some. Also, Branden is my hero for adding the [citation needed] to this:

---
This entry is rated 2.5000/5 based on 2 ratings. You have not rated this entry.
Comments for this log entry
Yummy! by Nairubi (Fri, August 03, 2007, 08:53)
I'll be right over.
nyaaaa~~~ by junodog (Sun, August 05, 2007, 23:51)
you're making me hungry... D: